Body of Work
(Thesis Book & Presentation)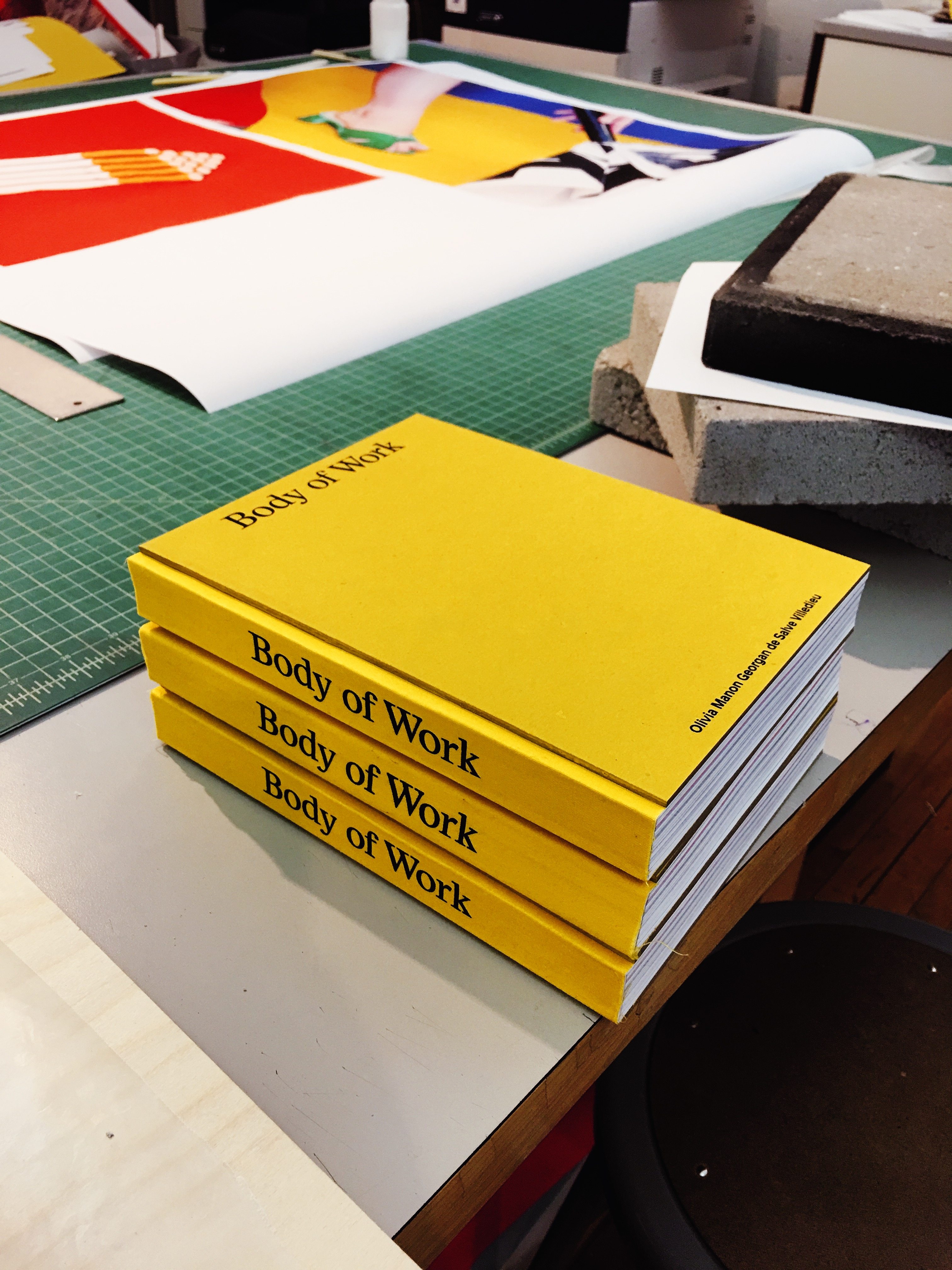 Read Body of Work online here!

This yellow book filled with short stories, indexes, and a bright body of work, is a little bit rebellious, a little bit scandalous, but mostly self-indulgent. It is an invitation to release, unhinge, and get, consensually, tied up. Here graphic design is not a thinking tool, but rather an attitude—a desire to engage and skew. It is a place where affection translates into practice and lifts an eyebrow to modernism. The work is one of contrast; it contradicts and plays. By excavating simple systems for complex reasons, it deconstructs the fundamental primaries of graphic design and recontextualizes them by holding them accountable to a contemporary set of ideals. The work flirts with graphic design's social history and re-entangles its arms and legs with conceptual artists and filmmakers who break for cigarettes and from tradition.



Extra special thanks to:

Federico Pérez Villoro, Kathleen Sleboda, Christopher Sleboda, Keira Alexandra, Nancy Skolos, Rob Giampietro, and Bethany Johns

Presentation outtakes: